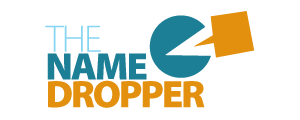 Introduction:

The Name Dropper is a program which is designed to generate random names. Using US census data from the last century, The Name Dropper can create over 115 million different male names, and over 370 million female names. The Name Dropper uses a special randomization process which insures that you get different names each time you run the application.
Who will get the most use out of this application?
Writers or editors who need to create unique and realistic names for characters


Expectant mothers who are trying to come up with a name for their baby


Database Admins who need to generate thousands of names for training or test databases


Game developers who need to create names for in-game characters
Features:
88,000+ last names, 1200+ male first names, and 4000+ female first names


Generates up to 5 million names on a standard PC with 1gb of ram


Export all of the names you generate as a flat text file, tab separated file, or comma-separated file for easy importing into spreadsheets and databases


The final output can be in first name-last name order, or last name-first name order


Gender information can be exported along with the list of names


The Export Selected button lets you select your favorite names and export them to a file


You can create a custom surname and generate first names for that surname.


You can also create a custom first name and generate random surnames.


The Name Dropper is available for $19.95